I'm grateful to Shauna Roberts (S is for Shauna, coming soon) for introducing me to Farrah Rochon. I don't have any cute personal anecdotes to share about Farrah, since I've just met her myself. I will tell you, however, that I share her deep dark secret (see Step #7).
Farrah Rochon
, award-winning author of the popular Holmes Brothers series, hails from a small town just west of New Orleans. Currently residing in Austin, Texas, Farrah writes contemporary romance. She was named Shades of Romance Magazine's Best New Author of 2007, and her debut novel,
Deliver Me
, claimed the prize for Best Multicultural Romance Debut.
Her latest novel,
Huddle With Me Tonigh
t, marks Farrah's debut with Harlequin's African American imprint, Kimani Romance. Huddle With Me Tonight is the first in her brand new series, which centers around the fictional New York Sabers football team. The second in the series,
I'll Catch You
, is a March 2011 release.
D'you see any similarities between the cover of Huddle (white towel, killer six pack) and, oh, another of my favorite celebrity icons (white towel, killer six pack)?
I'm just sayin'.
Step #1
LIGHTNING ROUND
music or gym class? Music
high school or college? High School
school lunch or sack lunch? Sack Lunch
crayons or markers? Markers
first crush: Patrick Swayze as Orry Main in North and South (I was going to marry him)
favorite subject:
favorite teacher: Brenda Mitchell (sorry Mom)
Step #2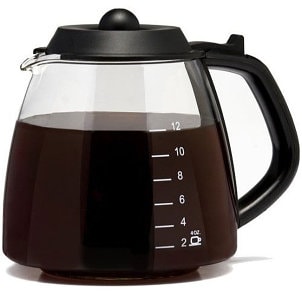 TELL US about any of your weird writing habits or idiosyncracies. (ie, What's one "thing" you need to write, the thing without which the creative juices would cease to flow?)
Coffee!!! Yes, I know I probably can write without it, but I'm too afraid not to. At night, when I'm thinking of the scene I will write the next day, I actually imagine the first taste of coffee hitting my tongue. It's as if my imagination cannot function without it.
Step #3
TEACH US one or two of your favorite vocabulary words.
Sluice
(the verb form) - It means to flow or pour out of.
I didn't realize this was a favorite word until my sister, who is currently doing a beta read of my latest book, called to tell me I must really like this word because I use it over and over and over. Did I mention that my sister can be very harsh?
Step #4
BOOK BLANKS
The last book I finished reading was Operation Prince Charming by Phyllis Bourne.
I gave it 5 stars.
One word to describe it is enchanting.
Step #5
QUESTION: What's your favorite school-age memory?
When my sister (yes, the same one who has a mean streak) surprised me by having a flower bouquet and the newest John Grisham novel (The Client) delivered for my birthday. Many of my classmates didn't understand why I was so happy, but getting that book on the release day was like finding a pot of gold at the end of a rainbow. It was so special.
Step #6
QUESTION:What effect did school (elementary through college/grad school) have on your writing?
Throughout my high school and college years, my English teachers encouraged my writing. From winning the top prize in my ninth grade English class, to having a former professor choose a poem I wrote about my grandmother for publication in the department's academic journal, my former teachers were my biggest champions.
Step #7
GIVE US THE SCOOP. Tell us something about yourself that's exclusive to In Search of Giants (ie, has never been publicized in print or podcast interviews.)
Since I am all over the web, it's hard to think of something that others don't know about me. However, I'll share a deep dark secret…I have neither read nor seen Gone With The Wind. I know, it is a travesty of the highest order to ignore such a classic. I'll get to it eventually.
TOMORROW: G is for Genella